Jinlu brand apple of Fuda is one of the most popular domestic apple on the market in Zhangzhou , the nice red color, good shape, flesh crisp, fruity sweet, fragrant, favored by people, it was known as "the most authentic apple taste".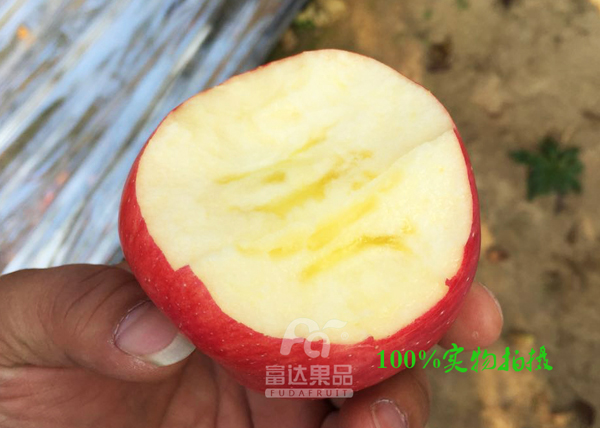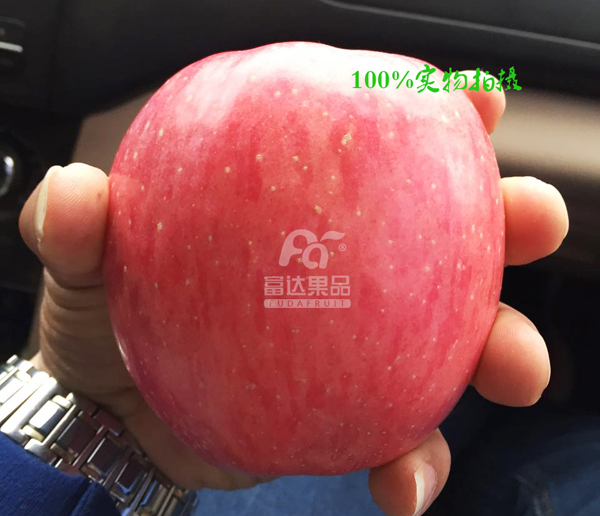 Jinlu brand apple of Fuda acquired high-quality Hongfushi apple orchard in Shaanxi.Due to geographical advantages, Shanxi Hongfushi its taste with famed far and near, has repeatedly been chosen as "national gift" for the heads of multinational during diplomatic.Jinlu apple purchase from original plant base,Fuda have professional purchase team in Shanxi so that can eliminating multi dealer to ensure the quality,and make the prices are more affordable.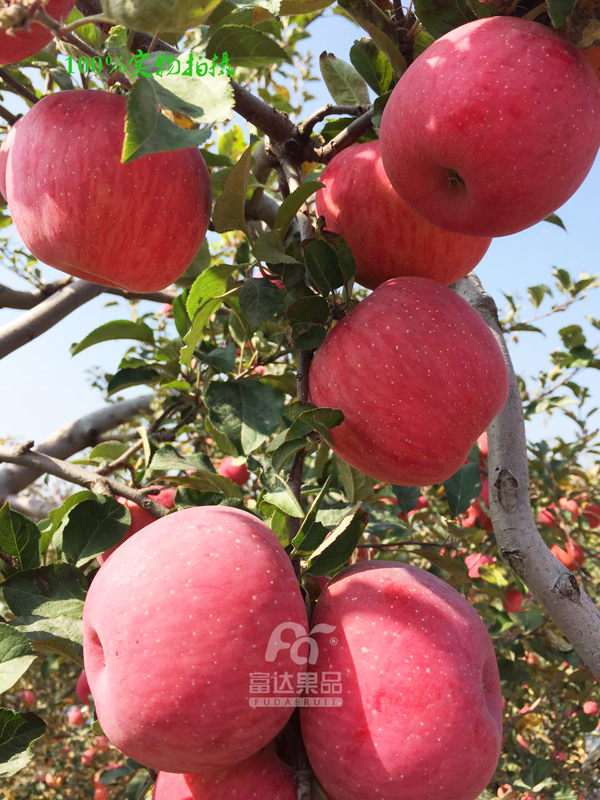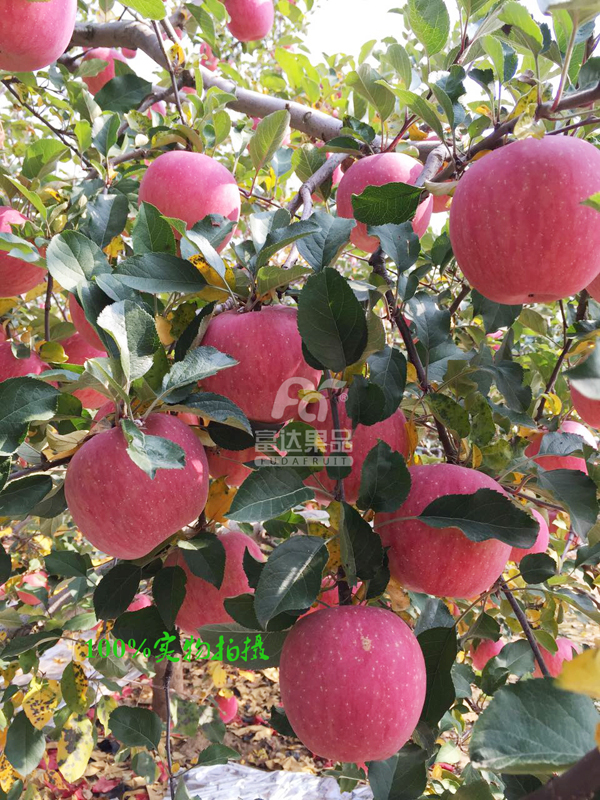 Good quality is the most important standard for Fuda purchase team working,The team selected the nice red color,good shape,sweet taste,crisp taste and nice flavor,these five criteria are
indispensable.We strictly according to size grading, according to aple diameter each 5mm is divided into a levels,different size level the price is different to ensure each level of apple size uniformity.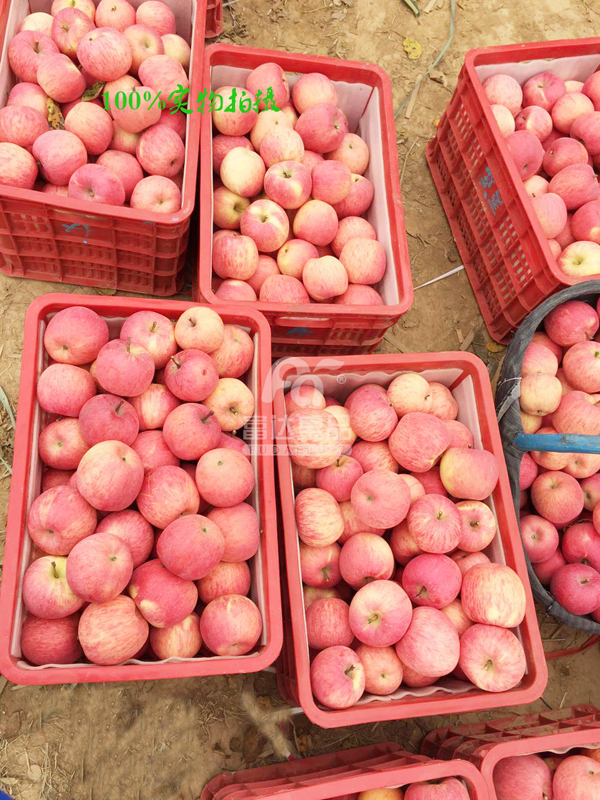 Fresh is the first sign of "Jinlu" apple, from picking to classification and packaging, it was fihished in the orchard of a one-stop.Every single new picked apple after grading then sheathed on the plastic bags directly, and layer on the packaging cardboard suitcase, to avoid too much moisture loss, reduce injury. From picking to cold storage, procurement team are completed in a day, to ensure that apple as fresh as hanging in the branches.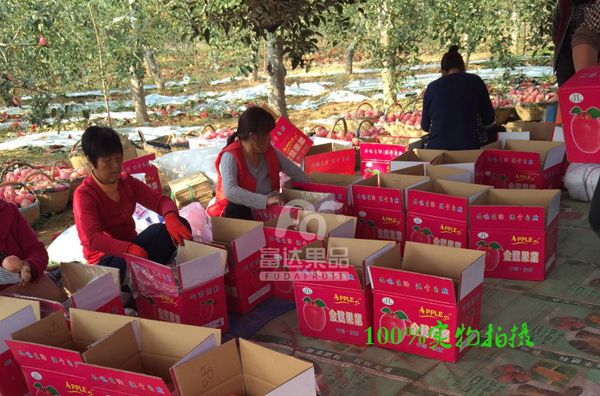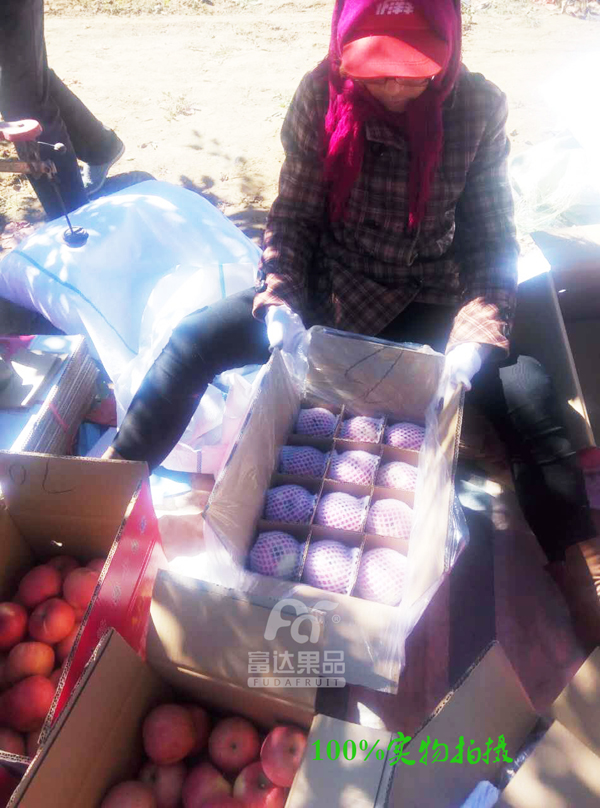 Health is another sign of "Jinlu" apple, from the branches to the tip of the tongue, we guarantee that each apple we sale is healthy .We packing the apple during pick at orchard,the apple is no ripening, waxing, without soaking fresh drug, so in the sale of Shaanxi Jinlu Apple often accompanied by a thin layer of dust.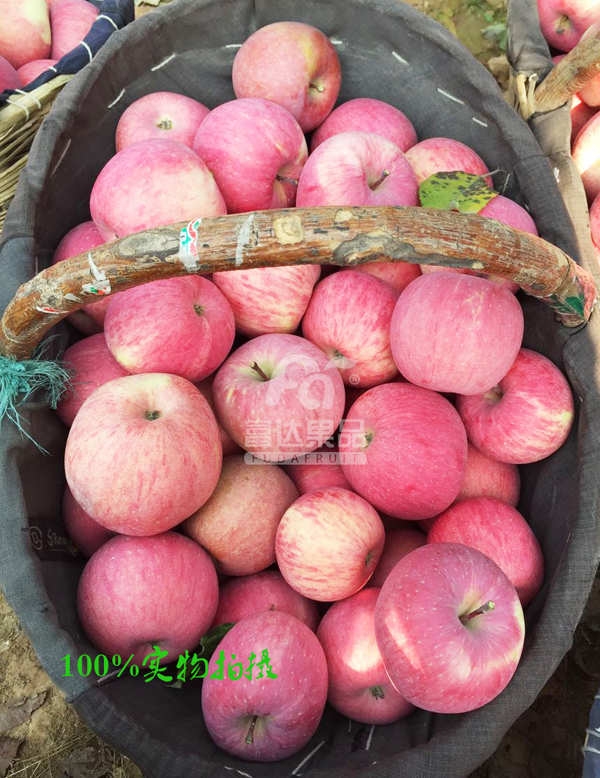 Jinlu brand apple of Fuda, picked from the branches to your top tongue directly,our professional and experienced purchasing team will offer you the best delicious Hongfushi apple all the time.